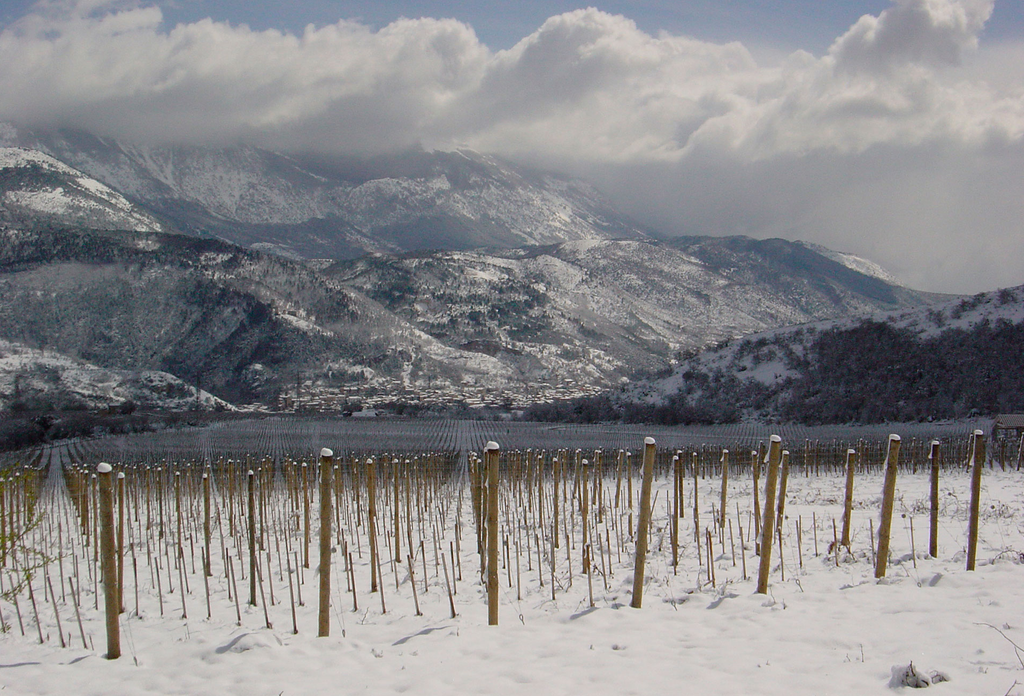 Valle Reale
Abruzzo
Popoli
The Pizzolo family began their wine journey in 1998, when they began to resurrect an old vineyard on the family property that was planted to Montepulciano. That ancient site near the town of Popoli became their first cru and also provided the massal material for subsequent plantings in sites meticulously researched in their untrammelled region. Indeed, Abruzzo is one of Italy's wildest regions, with much of it at substantial elevation and more than a third of its area devoted to three significant National Parks.

Valle Reale sits between the provinces of Pescara and L'Aquila, at the point where those three parks intersect: the Parco Nazionale del Gran Sasso e Monti della Laga to the north, the Parco Nazionale della ...READ MORE
Valle Reale
Abruzzo
Popoli
The Pizzolo family began their wine journey in 1998, when they began to resurrect an old vineyard on the family property that was planted to Montepulciano. That ancient site near the town of Popoli became their first cru and also provided the massal material for subsequent plantings in sites meticulously researched in their untrammelled region. Indeed, Abruzzo is one of Italy's wildest regions, with much of it at substantial elevation and more than a third of its area devoted to three significant National Parks.

Valle Reale sits between the provinces of Pescara and L'Aquila, at the point where those three parks intersect: the Parco Nazionale del Gran Sasso e Monti della Laga to the north, the Parco Nazionale della Majella to the south, and the Parco Regionale Naturale del Sirente-Velino to the north-west.
This is amazing territory, with a dramatic landscape carved by ancient glaciers where the emblematic wildlife of Abruzzo freely roam. It is also an area that favours viticulture, if somewhat in the extreme. Bitter night-time cold matches daytime warmth to frame wines of ripeness but pure vibrancy that channel the minerality of the soils.
COLLAPSE TEXT